Bosch CDI Repair and Restoration

These units provide very robust energy delivery but are prone to two common failures that are design-related. (1) At the time of manufacture the discharge capacitor technology used was prone to failure with age, heat and use. Simply stated, this part will fail. (2) Several components can get damaged by surge or over-voltage events caused by faulty vehicle charging systems or accidental cable reversals when jump-starting a dead battery. This typically causes a failure of some of the main power components and fuses-open pc-board traces.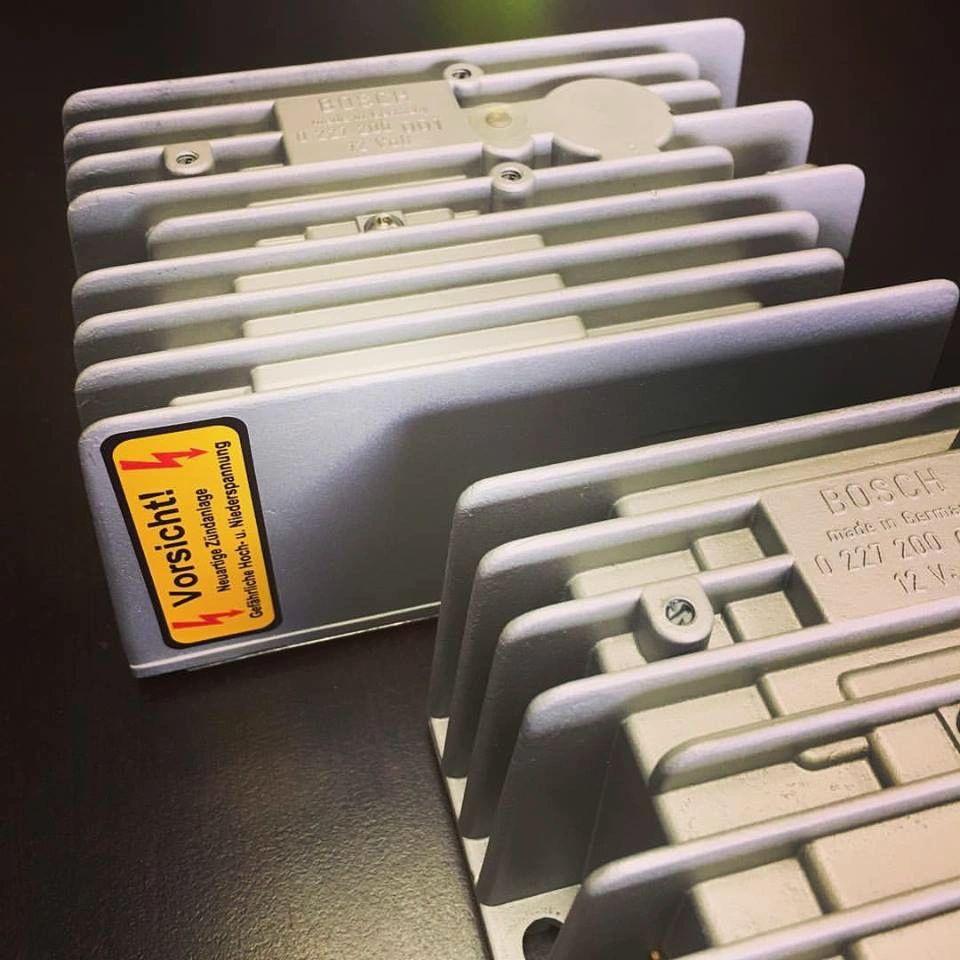 Servicing the components in these hand-wired units requires extensive disassembly. Defective parts are replaced with modern high-quality devices with performance ratings superior to the original parts and as a matter of policy, service always includes replacement of the discharge capacitor with a superior device that does not deteriorate with heat and use. And, service always includes mods to 'harden' these units against voltage transients and reverse voltage application.

Contrary to popular opinion, it is not necessary to replace all components in these units. With noted exceptions, the majority of components used by Bosch are not stressed, are high quality and generally do not require replacement.


An optional, additional-cost service ($100) is also offered to install a rev-limit feature in the unit.


If you suspect your unit is faulty, (or you're tired of crossing your fingers!) then contact Bob@AshlockTech.com and arrange to send it in for diagnosis and repair. It's the smart choice compared to substituting another 40 year-old used unit with questionable life expectancy. Over 800 of my restored units are already back in reliable service!

Here's what I offer:

CDI Repair and Restoration Service: $300 plus shipping

Repair, Restore and Test:

YOUR defective unit is repaired, stress-tested and returned to you with a 2-year warranty. The repair price includes cosmetic restoration (cleaning, bead-blasting and re-labelling)

to provide a 'like new' appearance as shown above.

FAST

turnaround too!
Ready to ship Bosch CDI Units: $440 plus shipping

No core to send in for rebuild? In a hurry? An inventory of restored units are kept on-hand for outright purchase and immediate shipment. Why spend over $400 for a salvaged, un-restored, questionable box when you can have one that has been rebuilt & restored, works perfectly and carries a 2-year warranty? Inquire for availability!
I also buy Bosch CDI cores, working or not. Offer varies based on condition.
Questions?


AshlockTech
1218 N. Lemon St.
Fullerton, CA 92831
Bob@AshlockTech.com
1-714-651-1631
Twin-Plug CDI by AshlockTech
Introducing the AshlockTech Twin-Plug CDI unit. One box drives two coils! This is a completely
new design tor TWIN PLUG 6-cylinder Porsche 911, 4-cylinder t
ype-616 and the unique 4-cylinder Polo Motor applications. And of course, it can be used in single-plug applications too!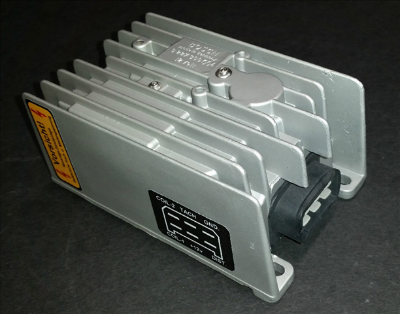 Incorporated in the familiar Bosch housing presents a desirable, period-correct appearance.
Modern electronics to give strong, synchronous sparks.
High efficiency design runs cooler. The majority of power consumed goes direct to the spark plugs, not as internal heat typical of traditional Bosch units.
Reverse-voltage and surge/dump protected design.

Internal components solidly mounted and resistant to vibration damage.

Familiar 6-pin connector design, or optional flying cable with 6-pin receptacle.
Consistent, regulated output across all rpms, normal input voltage ranges, as well as during cold-start/low-battery situations.
Built-in soft rev-limit programmed for your application
.
Triggering by conventional points, electronic points eliminator, or reluctor pickup distributors such as the stock Porsche SC, or J
B Racing distributors.


Optimal performance with the original Bosch CDI transformer-coil, or aftermarket CDI coils with similar parameters.


Available now.


These are built-to-order, priced at $750 outright, or $600 if you donate a Bosch 3 or 6-pin core. Inquire.
AshlockTech
1218 N. Lemon St.
Fullerton, CA 92831
Bob@AshlockTech.com
1-714-651-1631